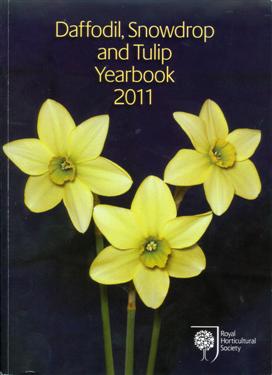 This is the Yearbook for all who are interested in daffodils, tulips and snowdrops worldwide, with the latest show, competition and trials reports and many articles by amateurs and professionals alike.
Details are included of a careful regime for growing miniature and species daffodils; while a study of Narcissus bulbocodium is outlined that is part of the daffodil monograph project.
A review of the extent of the common snowdrop (Galanthus nivalis) in Slovenia is followed by a rare account of snowflakes (Leucojum and Acis).
The stunning effect of large-scale paintings of tulip cultivars is illustrated from a number of major gardens open to the public in England and Wales.
Another article reveals work in progress to preserve wild populations of tulipa in Uzbekistan while rebuilding a collection of sepcies and variants at Tashkent.
http://www.rhsshop.co.uk/productdetails.aspx?id=10000084&itemno=9781907057229